I've become addicted to photoshop. This is so much fun!
Anyway, here are some Doctor/Rose and a couple general 10th Doctor wallpapers. Screencaps courtesy of time-and-space.com and NASA. The text is from the song "Roses," by Poets of the fall. You can read all the lyrics
here
at songs in time. If you like sharing lyrics, songs, and poems that remind you of the Doctor and Rose, you should think about joining. :)
If you like the wallpapers please comment. Textless are not bases and do not hotlink. All of them are currently 1024x768 but if you request a difference size I might be able to oblige.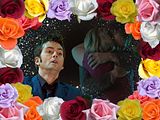 (
Collapse
)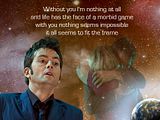 (
Collapse
)