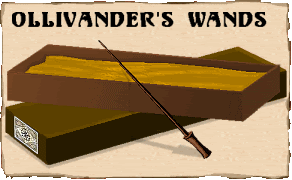 Wood type: holly
Length: 11½ inches
Core: Dragon Heartstring
More about my wandWood
Holly is the strongest of the protective woods. It is used to guard against evil in fact Holly means "holy". Holly wands excel at combat, defense, and protection spells. It is also useful in glamour's and warding. This wand tends to pick an owner who's brave and pure of heart, not to mention has a high intelligence.
Holly's personality is Determined
Element: Fire
Core
Wands with Dragon Heartstring cores are excellent for hexes, or for dueling, not to mention fire magic. They tend to choose a witch or wizard who is strong not only physically, but also emotionally, and who usually has very strong opinions on things, though they often tend to be strong willed and thickheaded as well.
Current Mood:
happy