On Friday I had the privilege of meeting another of my LJ friends! Billy and I met up with
togetheragain21 at the London eye and then walked over to explore Westminster Abbey together.

The church is glorious, extremely intricately decorated with hundreds of statues, reliefs, and stained glass images. There are Kings and Queens of old entombed inside, including Elizabeth I, Mary Queen of Scotts, and too many Georges and Henrys to count.

As usual with these historic places though, photography was prohibited. I'm so sorry.

After a lovely lunch at a bar called (no lie) "Ha Ha," Billy went back to the hotel to crash and
togetheragain21 and I wandered around the city a bit.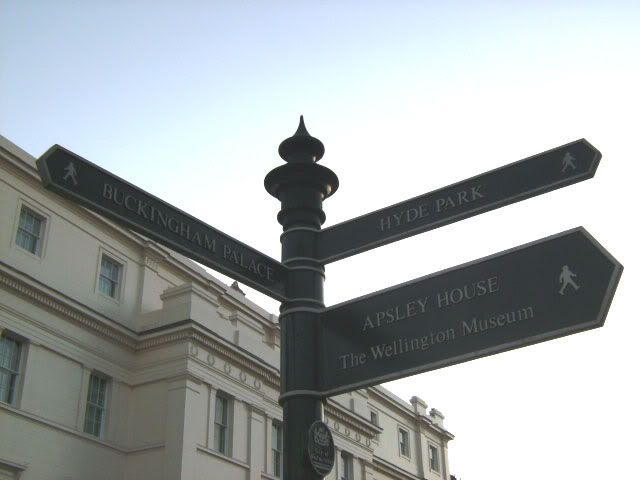 We went to the Queen's Gallery, home to many priceless pieces of artwork and some of her royal jewels. My favorite section housed her HUGE diamonds (sister stones to the Co-I-Knor) and her Fabriget flowers. (again, no pictures inside, sorry).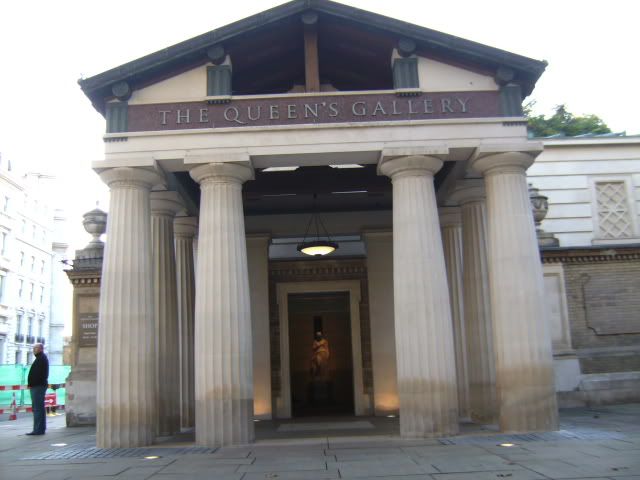 We walked by Buckingham Palace, but it's closed to the public this time of year. (That's okay, it's most likely just like Holyrood House and Windsor Castle).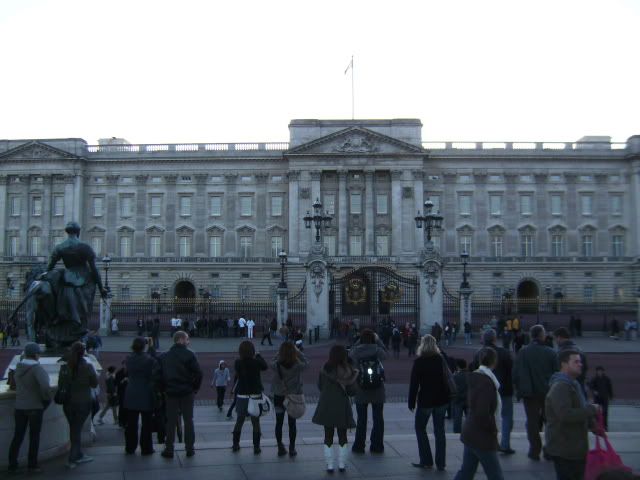 Here's the Queen Victoria Memorial.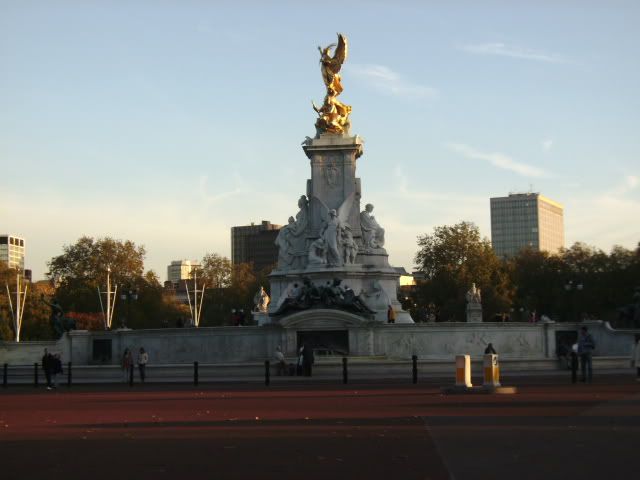 Found these poppy wreathes in a war memorial. It was a lovely sentiment.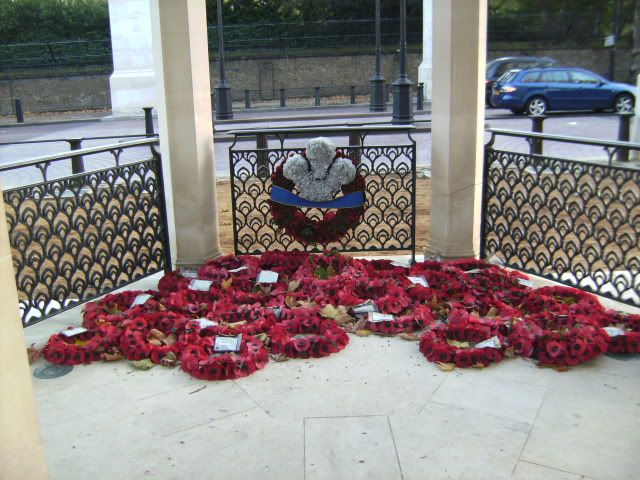 Horse Crossing, how cute is that?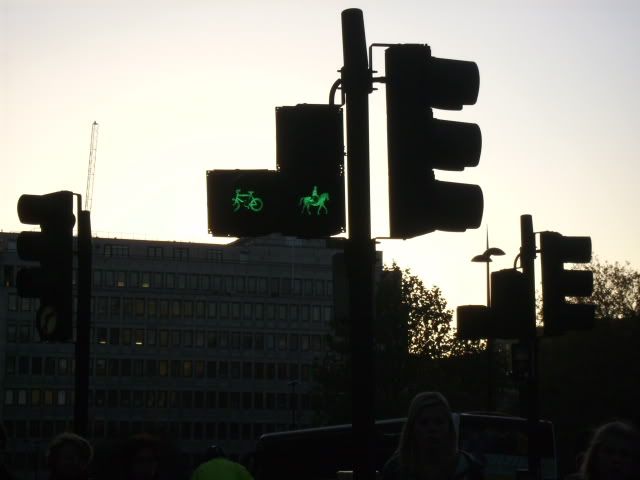 Went to the Duke of Wellington's residence, but he wasn't home. *snicker* It was also closed, which was a bummer.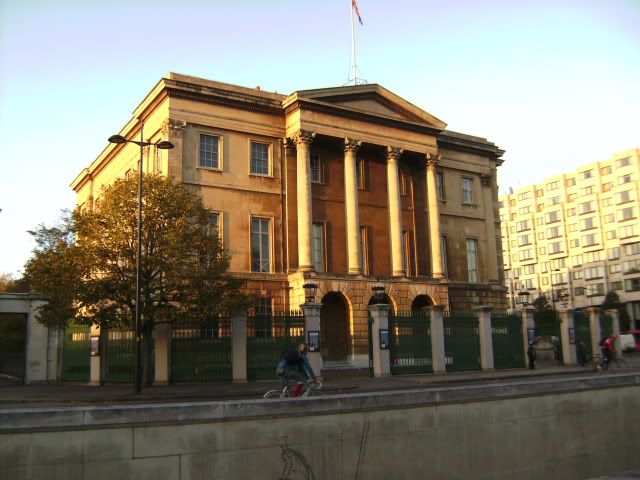 Here's Wellington's Arch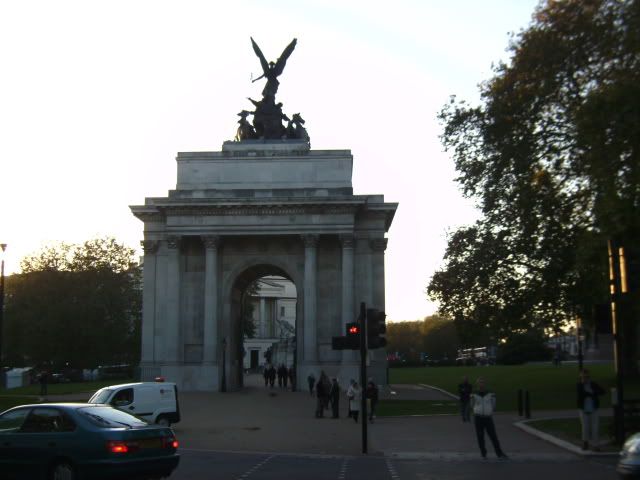 And a statue of the man himself.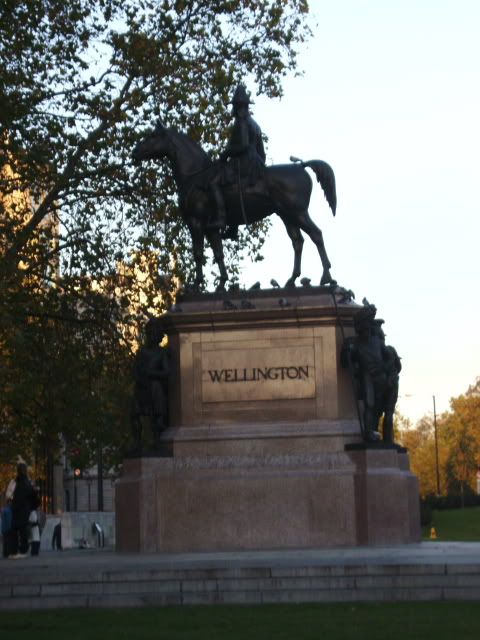 After walking
togetheragain21 to Victoria Station to catch her train I moseyed on back to the hotel for Billy. We had a lovely dinner in a restaurant called "Garfunkle's" before walking all over the city once more so Billy could take his nighttime photographs.

One more day left in the City, for we leave for home on Sunday.



previous day