Wednesday was a day to celebrate fandom! I got to indulge in mine in the morning, and Billy was able to bask in his in the evening. :)

My obsession came first. Earl's Court, here we come!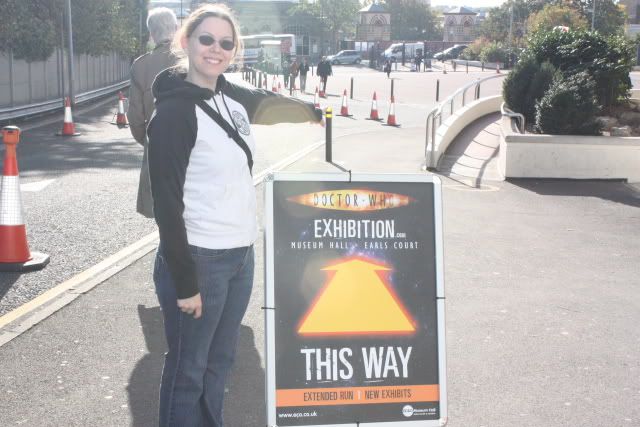 We took about a billion pictures inside and I wish I could share them all with you, but it would break the internet. So here are some highlights.

Here are the Doctor's brown suit, coat, and trainers, as well as the TARDIS.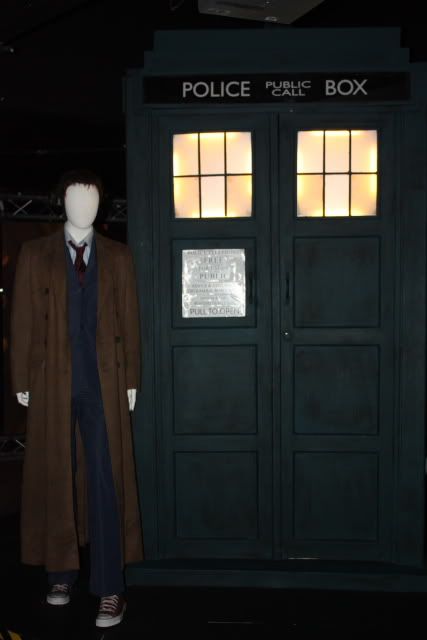 Creepily, they had a projection of David Tennant's face on the white dummy's, warning us about the monsters we would encounter later in the exhibition. For someone as animated as him, it must have been truly challenging to hold his head that still as they were filming.

Rose! (Well, at least the clothes she wore in "New Earth").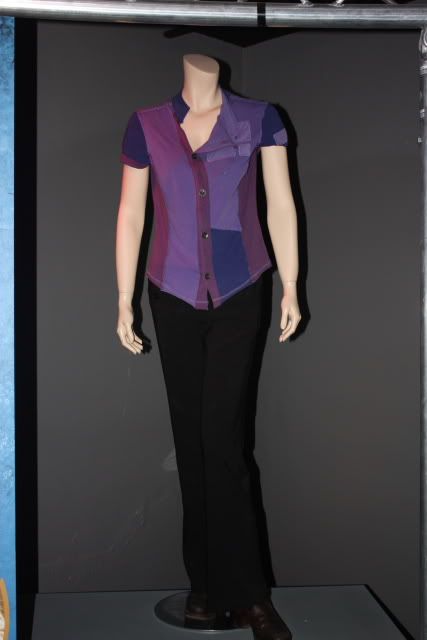 "I'm here, I look a bit different but it's me." Boe was so cool! You could see all the mechanisms behind him that made him work.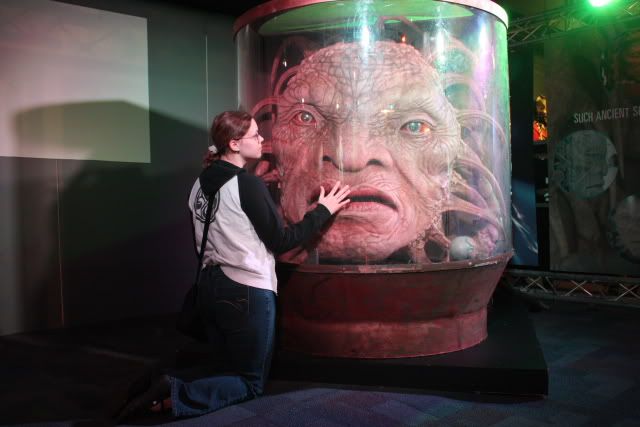 Anyone got any vinegar?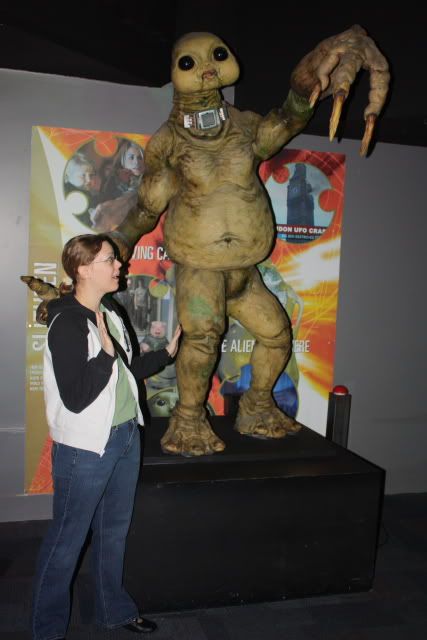 Look, it's the Powell Estate. Government funded housing isn't very spacious, is it?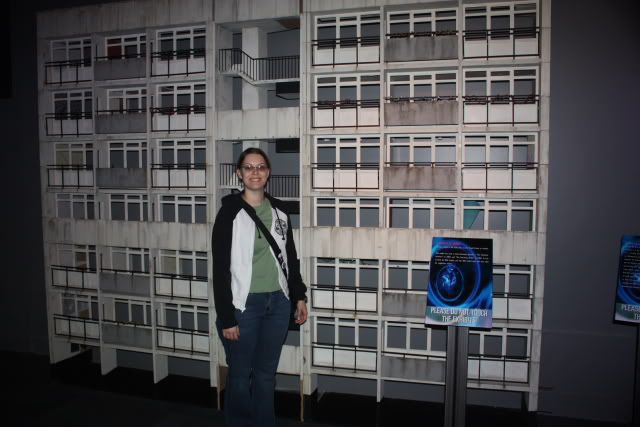 The Doctor's old man face from "The Sound of Drums," and "Last of the Time Lords."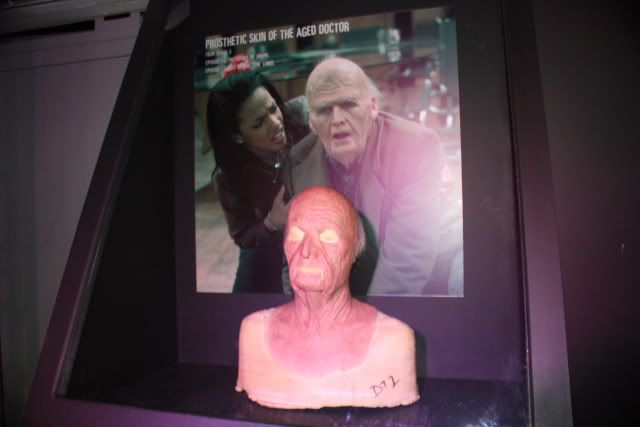 Some very odd Ood with a section of Sanctuary Base.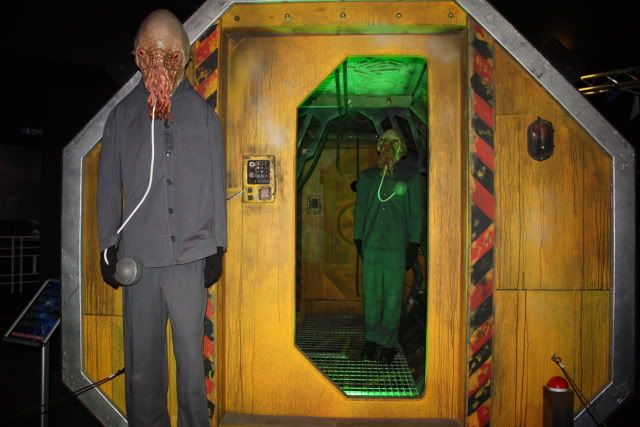 "Maximum defense mode master!"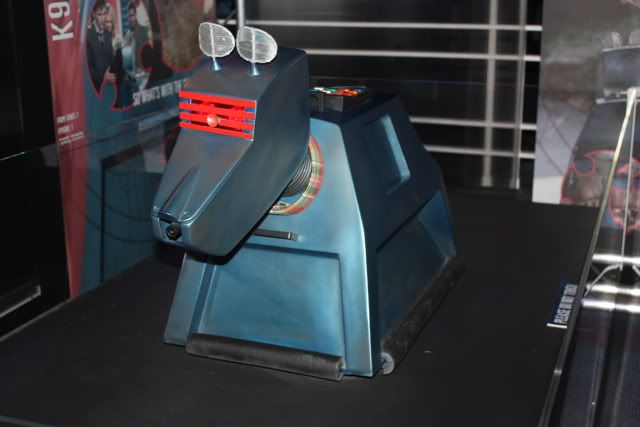 "The Idiot's Lantern" is one of my favorite episodes ever.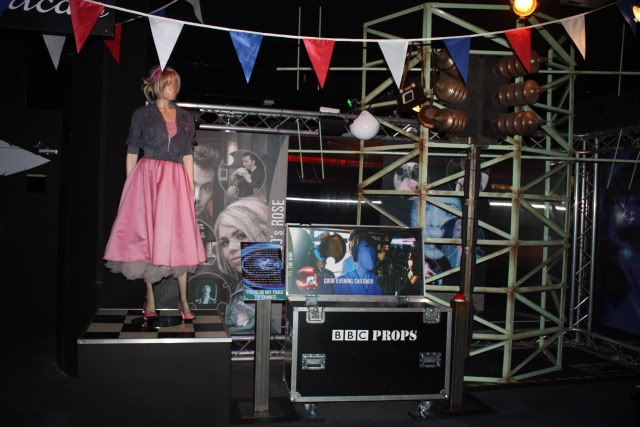 The Cybercontroller moved and talked. He decided that we were not compatible and needed to be deleted.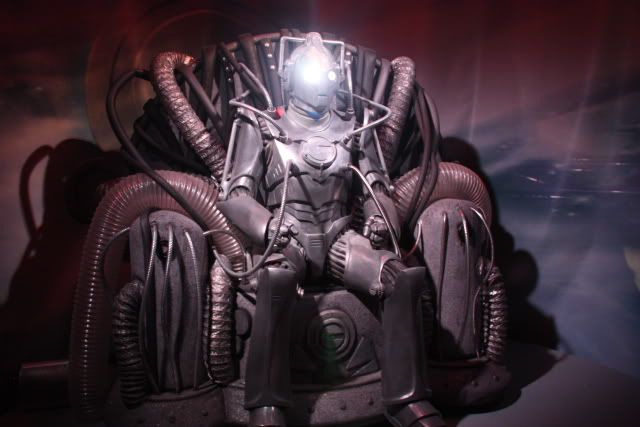 I was VERY careful not to blink.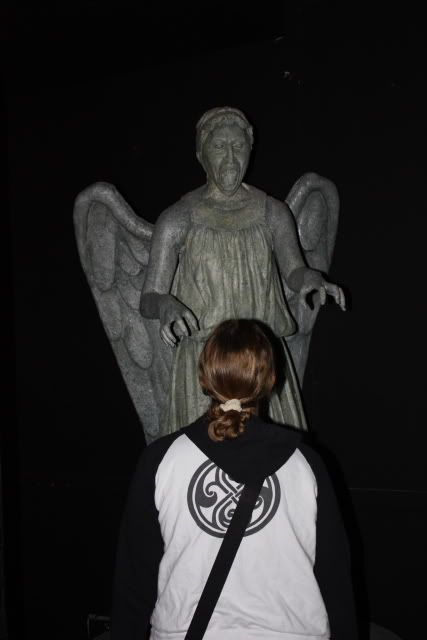 The Dalek section was awesome. They move and shoot lasers and insist on protecting the Genesis Ark.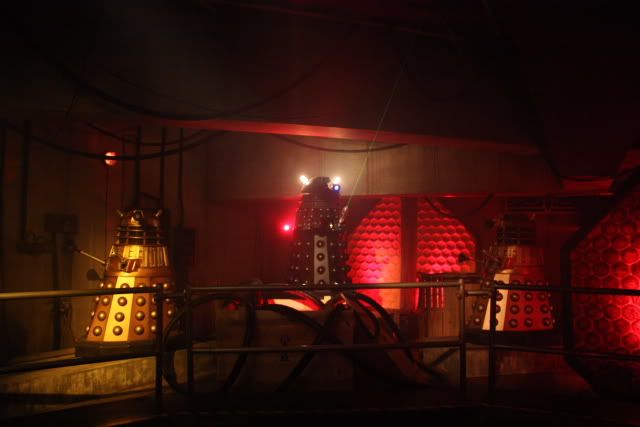 Unfortunately for me though, when they're finished their little show the room is filled with the gorgeous and yet intensely sad tones of Murray Gold's "Doomsday," which still has the power to bring me to tears. I stood there for a minute, just listening and trying not to burst into tears in front of all the moms and kids in the room. I wasn't the only one there who'd grown a bit solemn though.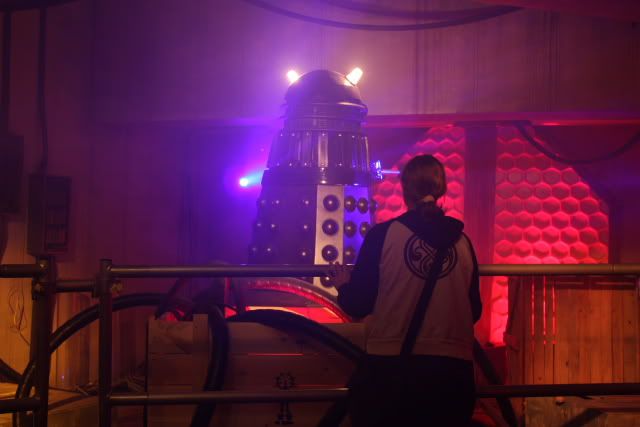 Davros comes out in all of his malevolent glory once the music stops playing. He wiggles his mechanical fingers evilly and cackles at his supposedly imminent victory.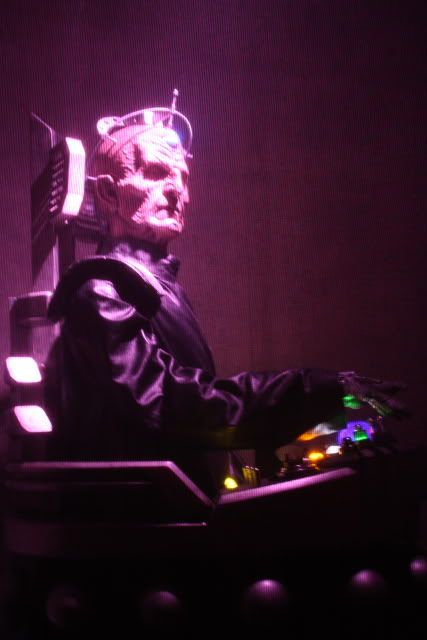 .

After exiting the exhibition and spending WAY too much money in the gift shop, we wandered around the city to do a bit more sight seeing.

I found this sign particularly amusing, especially considering where we'd just come from.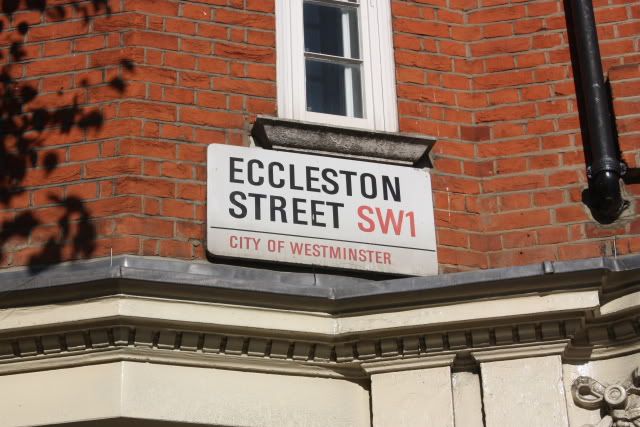 Look a baby TARDIS!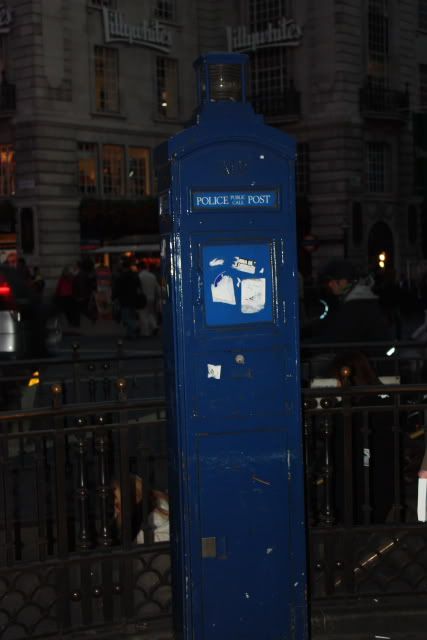 We walked through Hyde Park and saw the Serpentine. (It was much bigger than I'd imagined)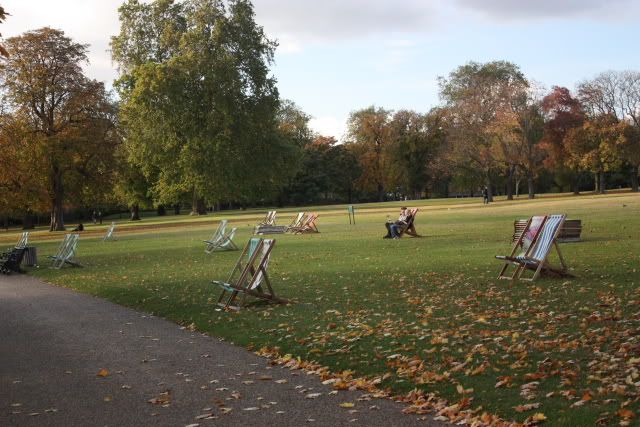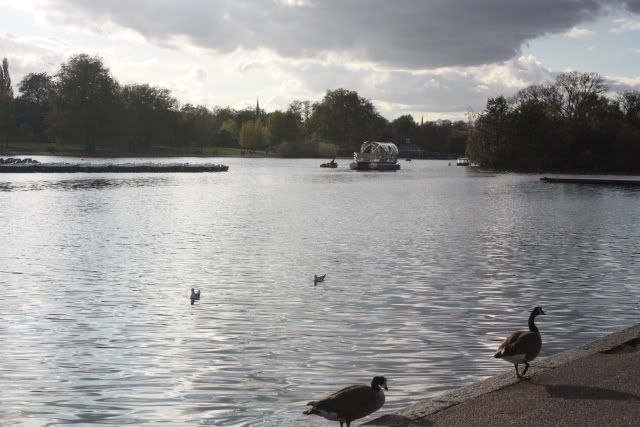 We saw the Marble Arch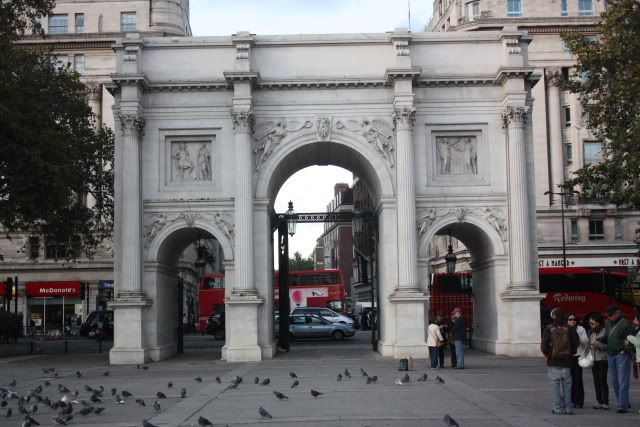 and Piccadilly Circus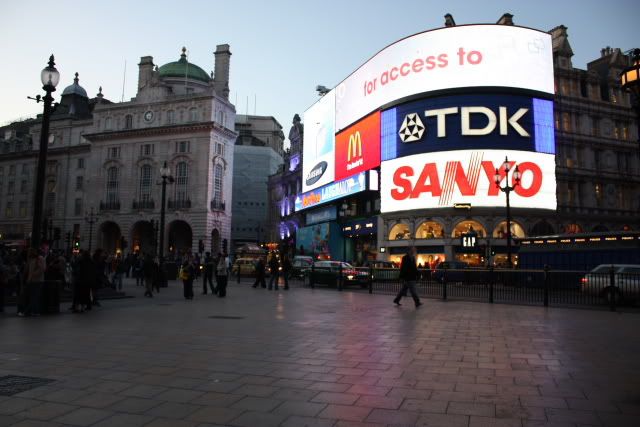 That evening we had front row tickets to see Phantom of the Opera at Her Majesty's Theatre. This is where Billy's obsession comes in. Phantom is his favorite musical and he knows all the words by heart.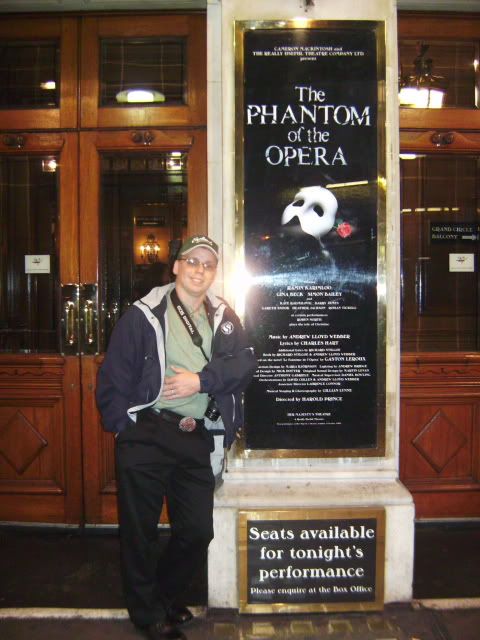 I have no words for how incredible that performance was. My husband and I were both in tears by the end (although Billy insists there was something in his eye).



previous two days ~ next day