After a lovely breakfast at the B&B and a fond farewell to
swankkat and her mom, Billy and I caught a train to London. We checked into the Reuben's Hotel at the Palace on Buckingham Palace drive by early afternoon. (I splurged a little on this one).

After a long nap, Billy and I went to dinner at the Hard Rock Café. It was raining like crazy, so we stopped at a souvenir shop to buy umbrellas. Mine looks like a great big Union Flag.

The restaurant was loud and overcrowded, but the food was really, really good. I couldn't get a picture of the place though because it was raining so hard.

After dinner we went down to Harrods. The lights make this huge department store look really impressive and they've got one blue Christmas tree out already.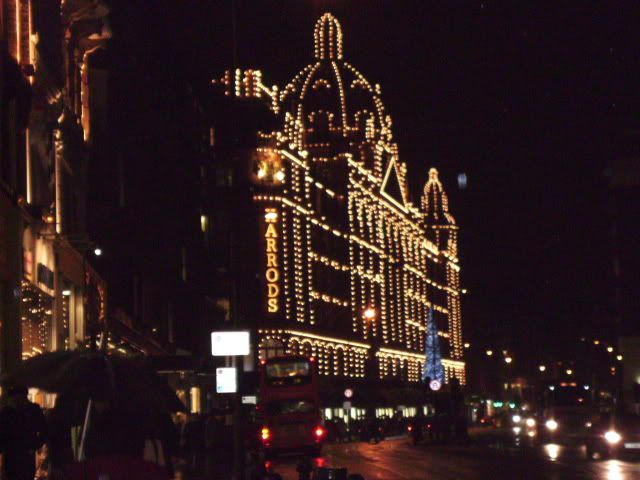 I went a little crazy in the childrens' book section though.



Tuesday morning we walked over to Westminster Bridge to see The London Eye, Big Ben and the Houses of Parliament.



Here I am with the umbrella I bought the night before.



We were lucky enough to see an old fashioned Red Bus.



Next, we went to the British Museum.



We spent about three hours there, taking in the highlights of the museum. It would have taken days to see everything.

Greek Statue. I think she's Aphrodite.



Egyptian Mummies (are you my mummy?)



This is the oldest known image of Christ found in Britain.



Rosetta Stone FTW!



"Lion Hunt" relief from ancient Ninevah



I don't remember where the horse came from, but he was huge.



Egyptian Statues



The Tower of London was next.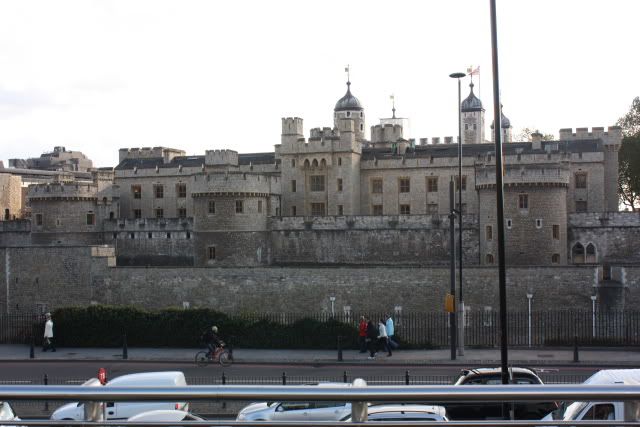 It was pretty much just another castle inside, with the added bonus of housing the crown jewels. They were gorgeous, but for obvious reasons I couldn't take any photographs.

We could see the Tower Bridge from one of the outside walkways at the Tower of London. The bridge is under maintenance, so you can see the scaffolding covering one side.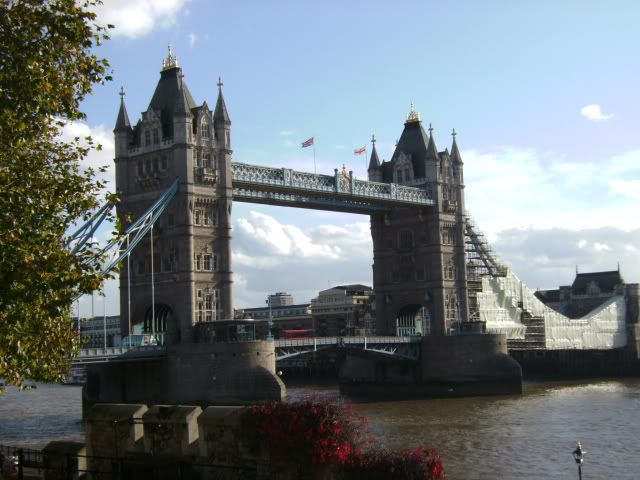 The last thing we did on Tuesday was to visit Shakespeare's Globe Theater, a nearly perfect reproduction of the original.



They actually perform his plays here during the summer months and an Episode of Doctor Who was filmed here as well. Unfortunately, we were there off season, so like many other places in London, it was covered in scaffolding, this time to do maintenance on the theater's unique thatched roof.

previous day ~ next day