VERY early on Friday morning We said goodbye to Edinburgh, Scotland. It took two trains and about six and half hours to get to Stratford-Upon-Avon. Adorably, this is the room we are staying at in the bed and breakfast.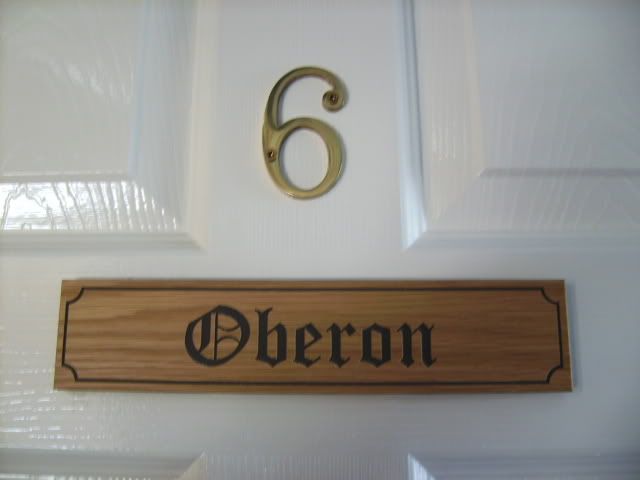 We took it easy for the rest of the day and just sort of wandered around the town before retiring to our room for the night. Here are a couple of the photos we took.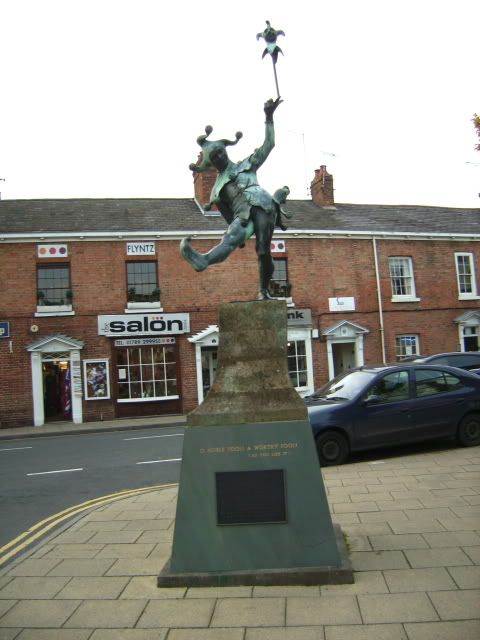 This is Shakespeare's birthplace.




On Saturday morning we wondered a bit more to kill time before the plays were to start.

We found an open air market selling lots of fruits and vegetables. I, being the loyal fangirl that I am, just had to get a Satsuma at the outdoor market to kill any Sycorax that might appear see what it tasted like. I didn't notice any difference from a regular mandarin orange.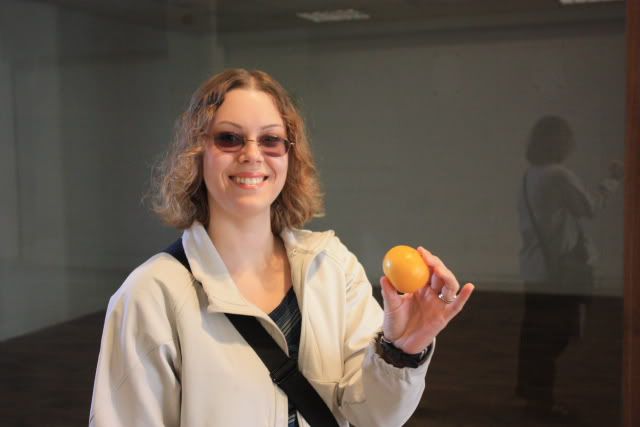 We stopped at the post office to buy Billy a fishing license (he needed something to do while I was busy fangirling), before slowly making our way over the the Royal Shakespeare Company's Courtyard Theater.



We waited there for about half an hour before
t_eyla arrived! It was so nice to meet her in person, she's a lot of fun. After snapping the below picture for us, Billy went off to go fishing and
t_eyla and I prepared for an incredible afternoon and evening.



Love's Labour's Lost started at 1pm. Our seats were in the third level, but it was still low enough to make out the expressions on everyone's faces and hear perfectly well. I was very pleased. Here's a shot of the stage before the production began. It was much prettier in person.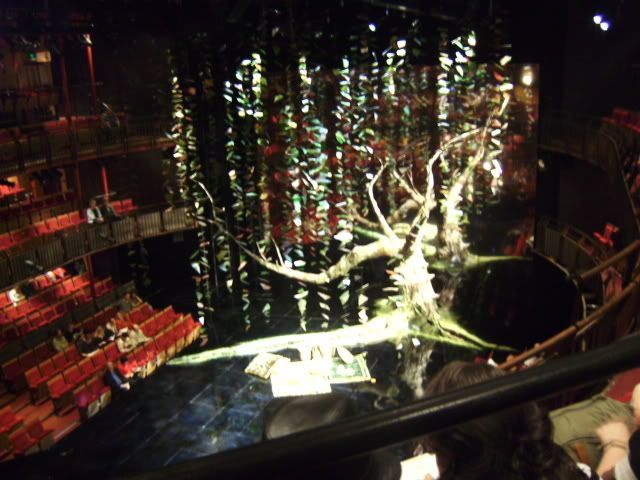 David Tennant was amazing as Berowne, making the whole audience laugh with glee at almost every line. There was a moment in the beginning of the play when he tossed a straw hat from his head onto a short, protruding tree branch. The hat landed on the branch and stayed there without a hitch. The audience erupted into enthusiastic applause. Then, David broke character for a moment, flashing us a cheeky grin and saying "every time." The audience, you can imagine, just clapped harder. Before and after that moment though, he was Berowne, bringing the character to life so much that I hung on every word. The entire experience was a brilliant as it was surreal.

We missed seeing him at the Stage Door by about two seconds because we had trouble finding it, but resolved most emphatically to arrive on time after our next play. With that goal firmly stated, we grabbed a quick dinner of fish and chips, before going back to the theater to explore a little. We had a bit of fun with the large posters hanging up in the lobbies.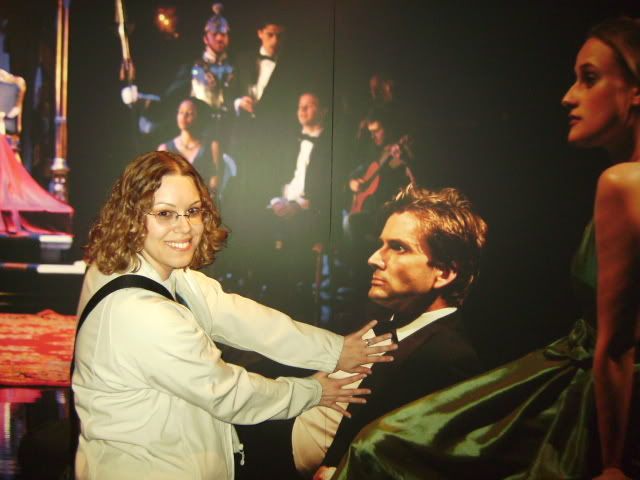 Both of us agreed that this alternative version of the publicity poster is so much more emotive than the original. I wish they'd had it available for purchase.



About 45 minutes before Hamlet was to begin, Martha was purchasing a program (I'd already bought mine the previous day and left it in my hotel room) and I was just going to wait for her in the main lobby. As as I was walking past a door marked "staff only" PATRICK STEWART CAME THROUGH THE DOOR!!!

No lie, he was about a foot and half away from me. I played it rather cool actually and kept walking until his back was turned. Then I ran in the other direction and tugged on
t_eyla's coat sleeve, saying in a frantically loud whisper, "OMG, OMG, I just saw Patrick Stewart and he's RIGHT THERE!" She turned just in time to see him disappear into another staff door.



As for the play itself, there is hardly a way to describe watching an RSC production of Hamlet starring David Tennant and Patrick Stewart. To be honest, Most of the first act confused me a little bit. It is a bit intense and the language is complex, however once I got into the swing of things, I enjoyed it very much. As usual, David was amazing. You can read any of his reviews to know this in more detail. I won't restate what someone has already stated better.

Just before the curtain call ended, Martha and I escaped our row and RAN down the steps, through the lobby, outside onto the sidewalk, and around the corner to the stage door. We weren't the first one's there, by any means, but we were VERY, VERY close to it.

NONE OF THESE PICTURES ARE ZOOMED IN ON. HE WAS ACTUALLY THAT CLOSE TO ME!!!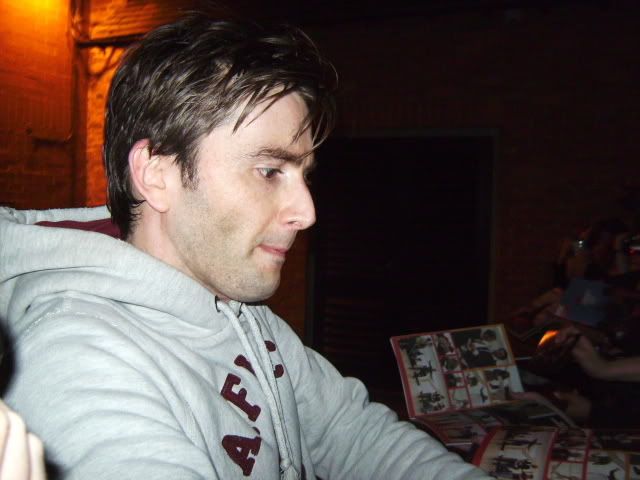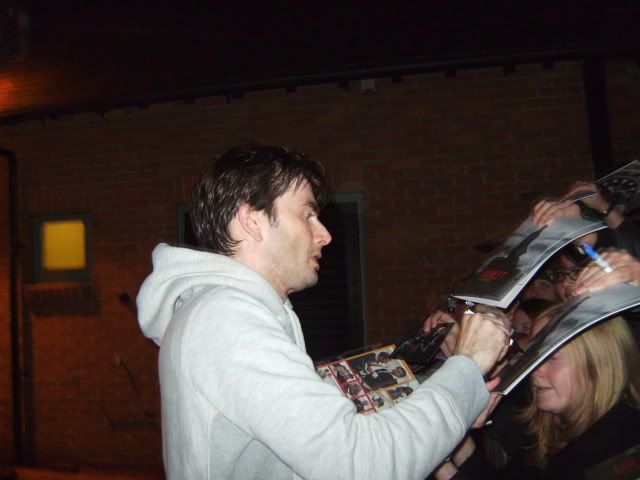 And of course, I got his audograph.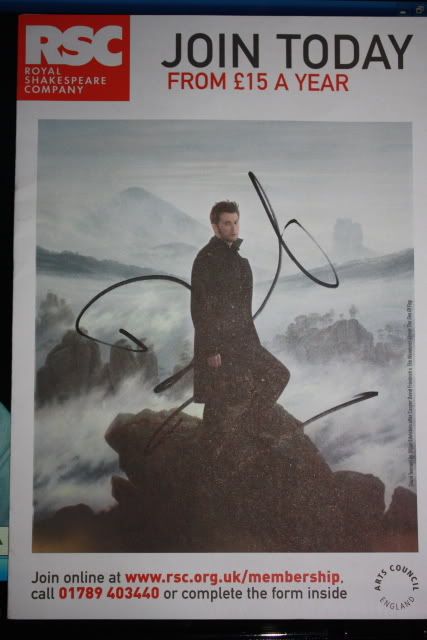 He was only outside for a few minutes, but he was just as sweet and charming as everyone always says he is, thanking us for coming to the show when we told him how much we enjoyed it and just being positively lovely.

After this neither of us was calm enough to just go home, so we went out for a celebratory drink. I had a blast sitting with some rather drunk English women and men who wanted me to say certain things with my American Accent. It's exactly what I would have wanted to do to them had our situations been reversed. This has been one of the best days ever!!

Cheers!

previous day ~ next day