Day five in Scotland was a rather easy day. Both Billy and I were rather worn out from days 1-4, so we took this one kind of slow.

After a lazy morning we took an really interesting tour under the city. Our tour guide was a actual historian and he told us all about the history of Edinburgh and how a few hundred years ago, apartments and businesses were built on either side of one of the large bridges. Putting up these buildings created chambers in the supports underneath the bridge that over time were used as work spaces for tradesmen, hiding and meeting places for criminals, and eventually illegal homes for the homeless. Finally, the city sealed up these vaults in order to keep crime down, but they opened them up again about ten years ago to look inside. It was like opening up a time capsule.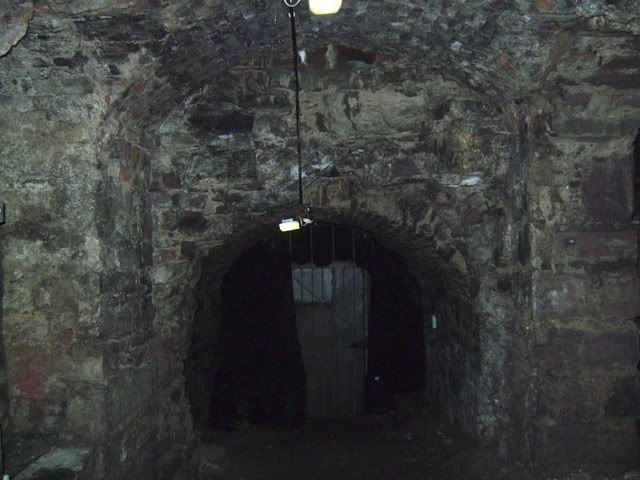 After the tour we climbed up to the top of "Camera Obscura," a historic attraction built before people had movies. It is essentially a HUGE pinhole camera that shows viewers the entire city in real time. I couldn't get pictures of that, but I do have a few from the observation deck and the exhibits in the museum under the Camera Obscura.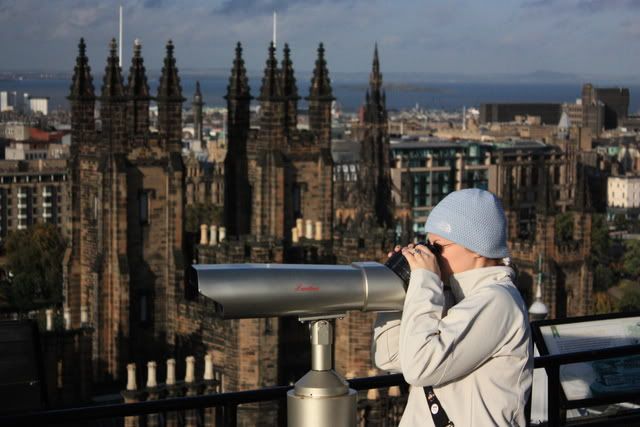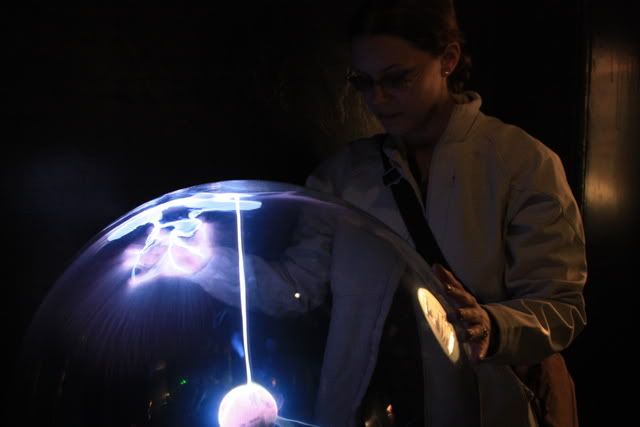 This next picture was taken with a thermal imaging camera. It shows where the hottest parts of a surface are, compared to it's surroundings. In this case, the surface is my skin. :)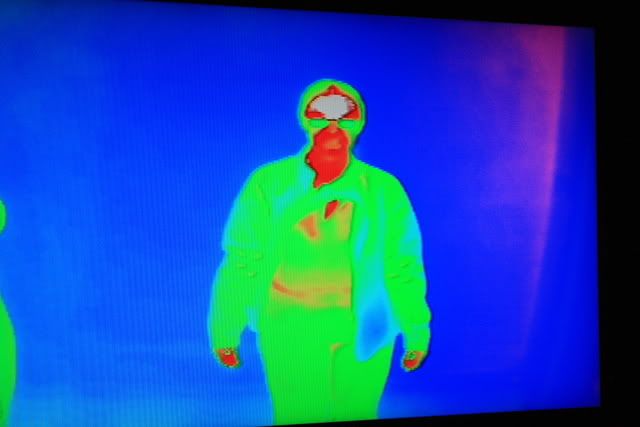 previous day ~ next day