On Tuesday we visited the Palace at Holyrood House, which is the Queen's official residence while in Scotland.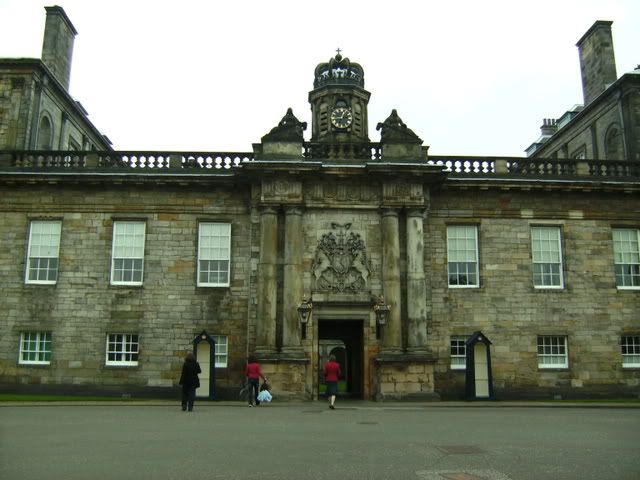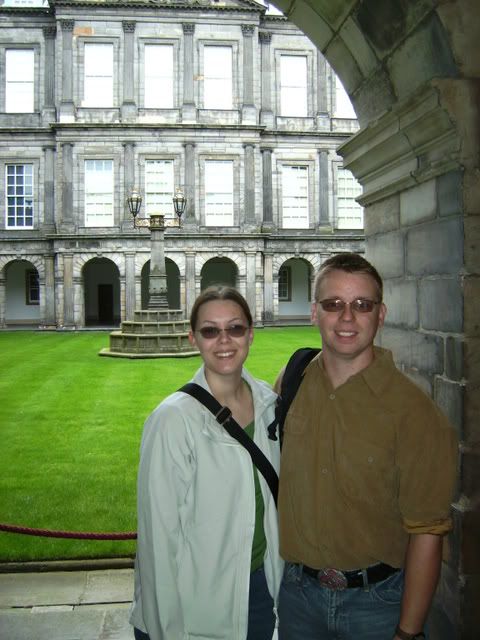 Inside the Palace they have two different exhibits. One one side is the The Queen's Gallery, home to paintings and drawings from the renaissance era. The paintings were beautiful, but it was the room with the sketches in it that really caught my attention. Inside were rough drafts artists made for larger projects. She had one done by Leonardo da Vinci, two by Michelangelo, and one by Rafael. The one by Da Vinci even had his handwriting on it, the note said "lower the horses."

On the other side of the palace is the actual house the queen stays in when she's in Scotland. some of the rooms are historic in nature, with furniture used by Elizabeth, James (pick a number) and Mary queen of Scots. Other's are still used today, like the great hall and the Dining room.

On the Grounds of the palace is a gorgeous ruined abbey. Honestly, I think this beautiful piece of history has been my favorite part of the UK so far.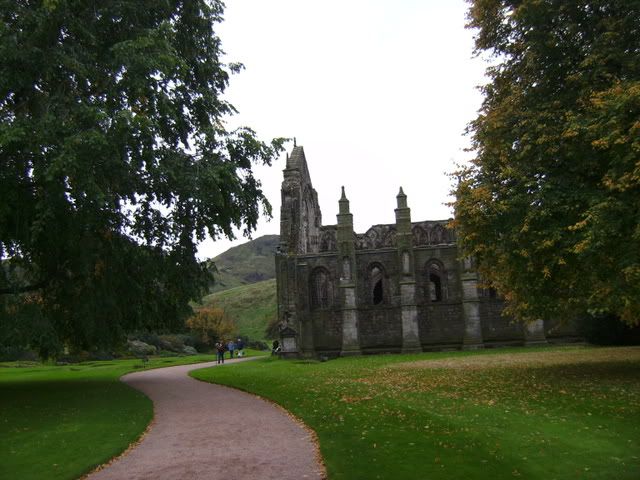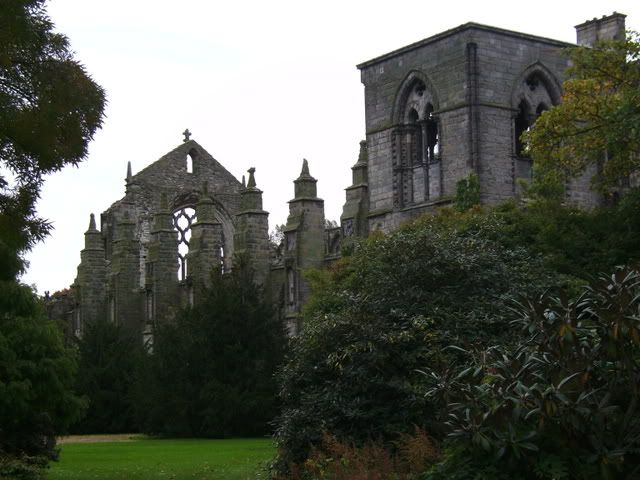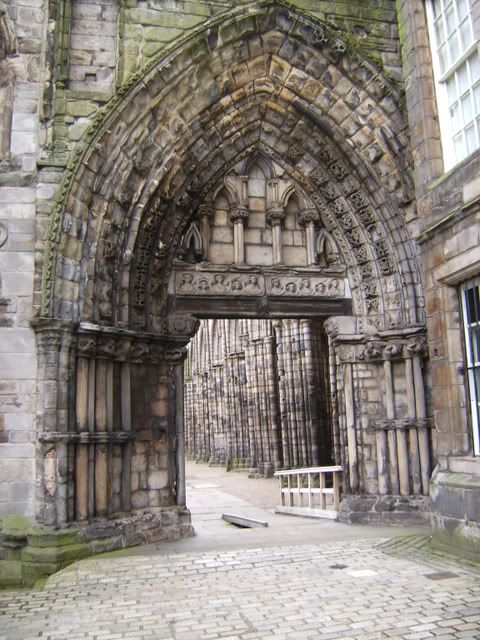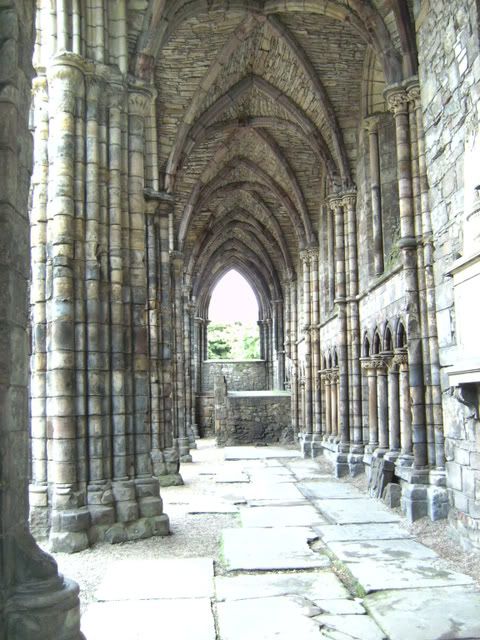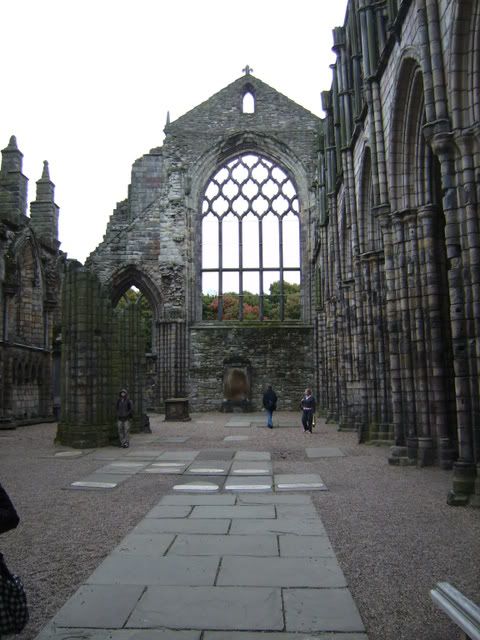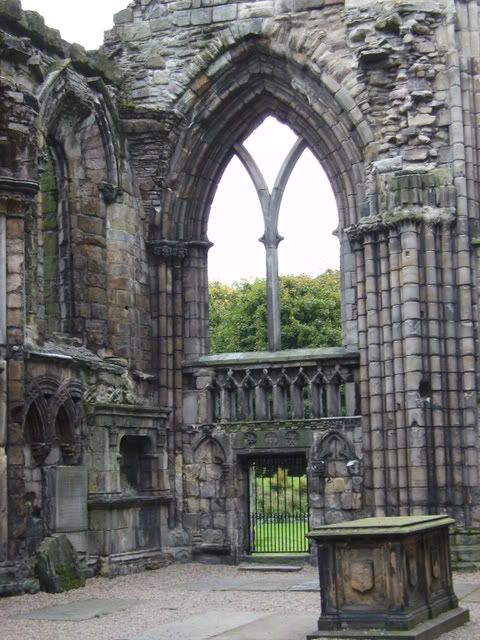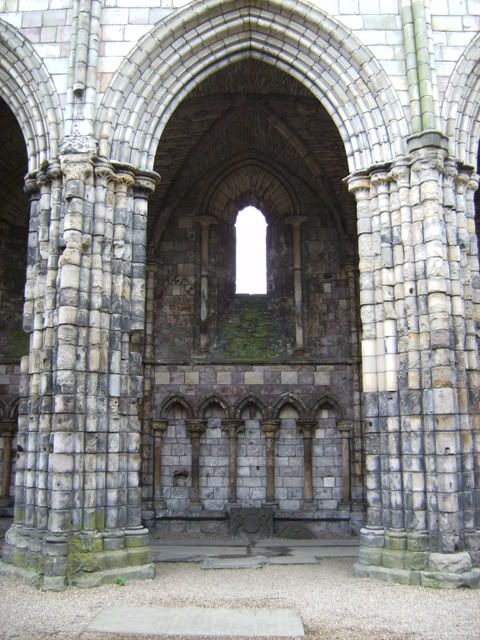 After the Palace we visited the Royal Yacht Brittania, which was actually used by the Queen and her family until it was decommissioned in 1997. Now it's a museum, much like the Queen Mary, only smaller. It is permanently docked in the "Ferth of Forth."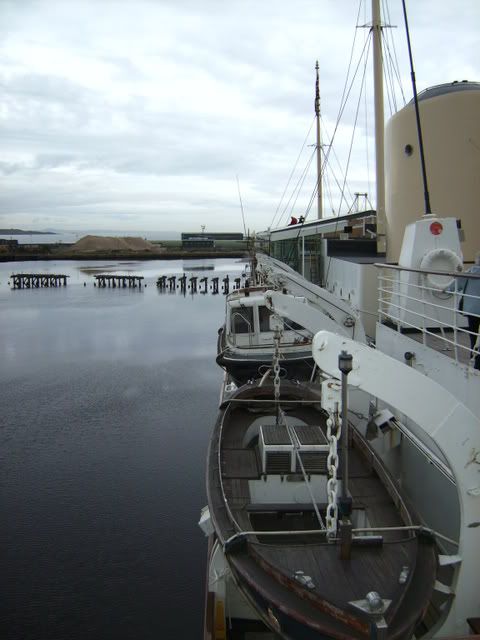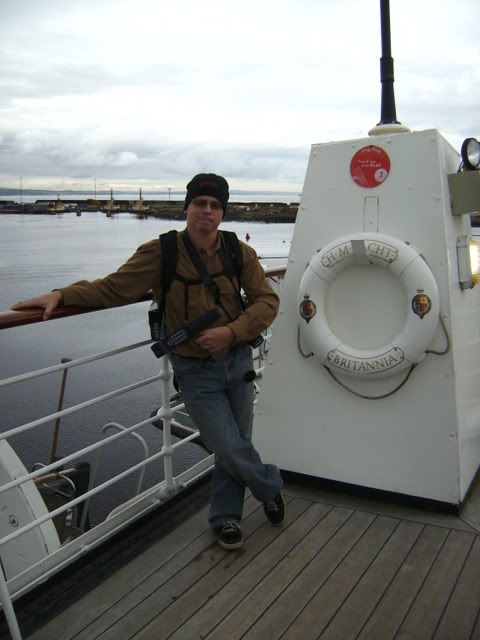 Oh, and we passed a Woolworth's on the way back to the hotel. I haven't seen one of these since I was little.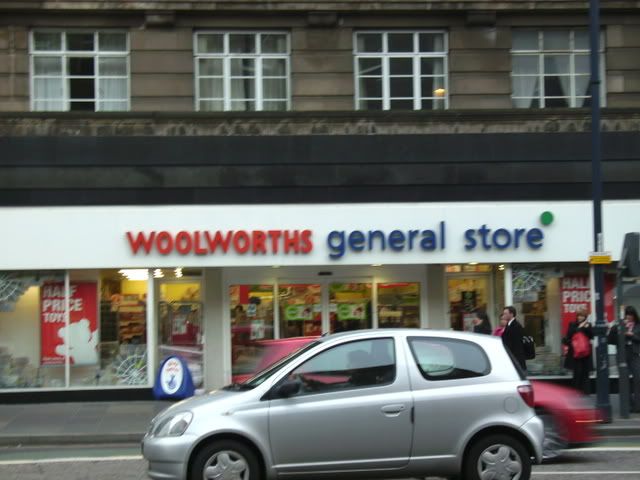 previous day ~ next day