Remember that gorgeous castle that overlooks the entire city of Edinburgh, Scotland that I showed you the other day? Well, Billy and I visited it. Here are some pictures from Monday, October 13, 2008.

Every Castle should have a Portcullis Gate.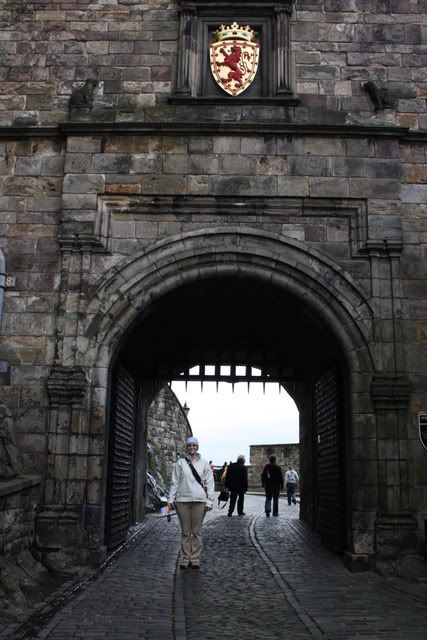 A lot of the structures inside the castle are really beautiful. Most of them are now museums, one of which houses the Scottish Crown Jewels (which are gorgeous but they didn't allow photographs, sorry).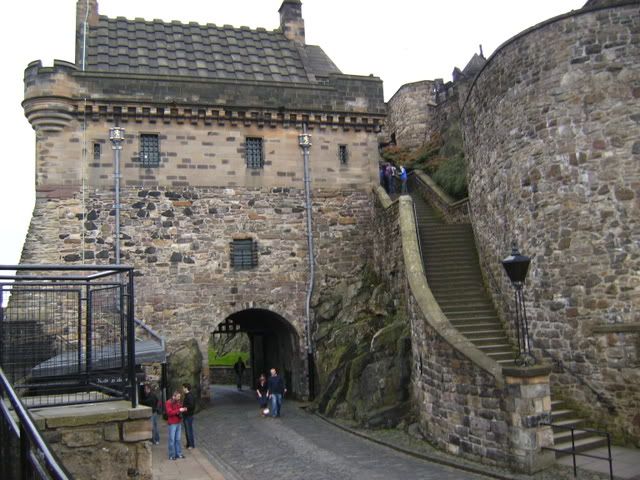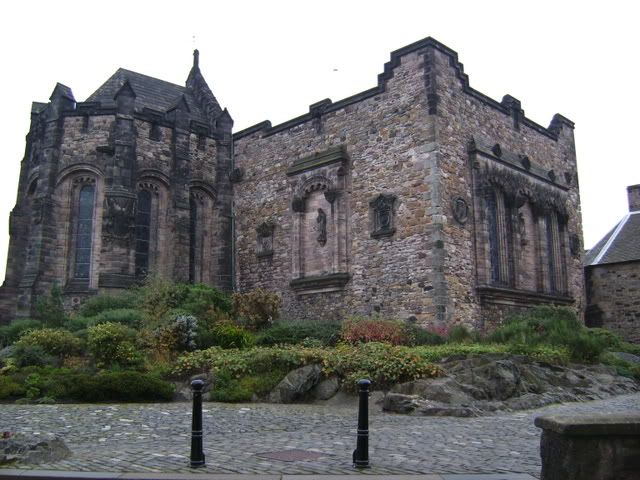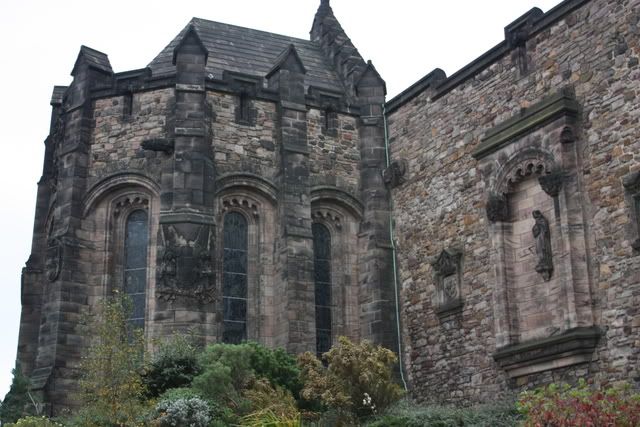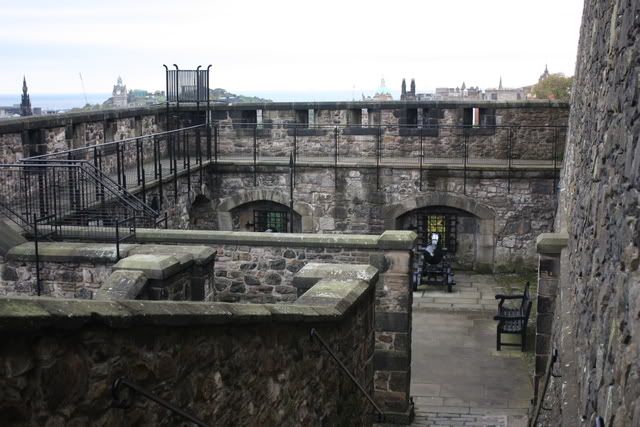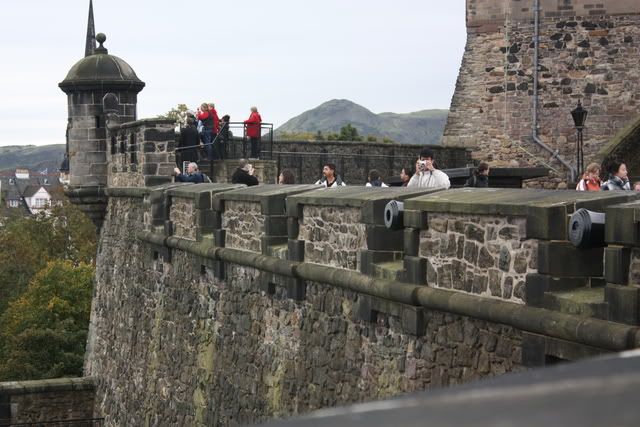 Castles were originally military fortresses, designed to keep out the enemy. Many cannons line the outer curtain of this one.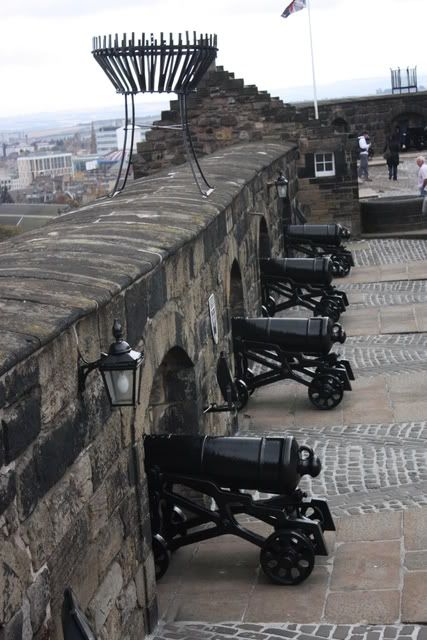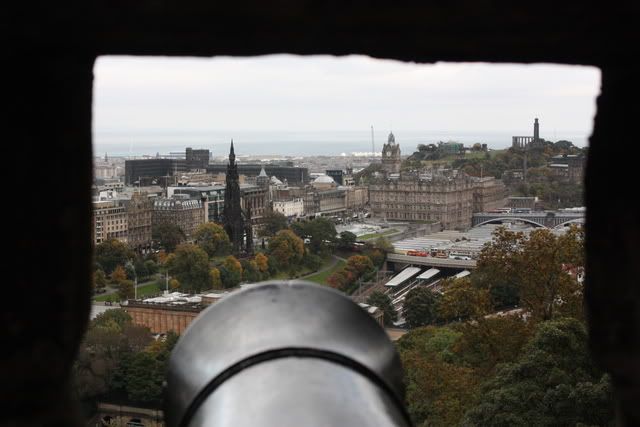 This cannon is called the "Mon's Meg" and it is positively HUGE. Look at the side of the cannonballs it used.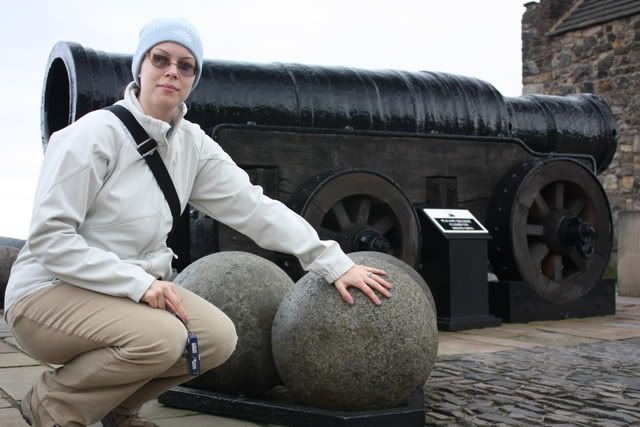 The Castle is also home to St. Margaret's Chapel, which having been built in 1130, makes it the oldest building in Edinburgh. Here are the two stained glass windows in the chapel.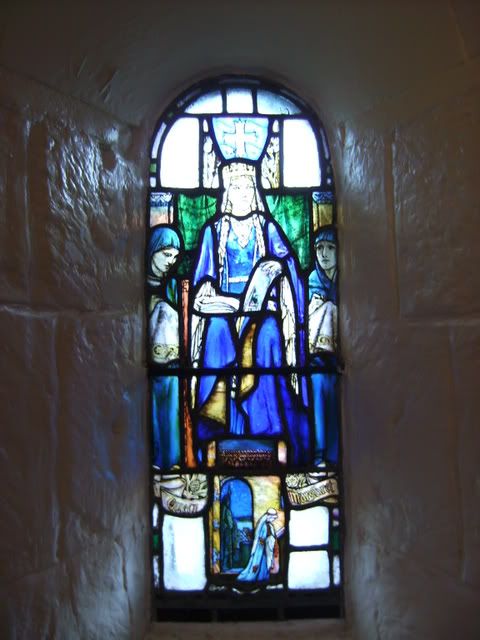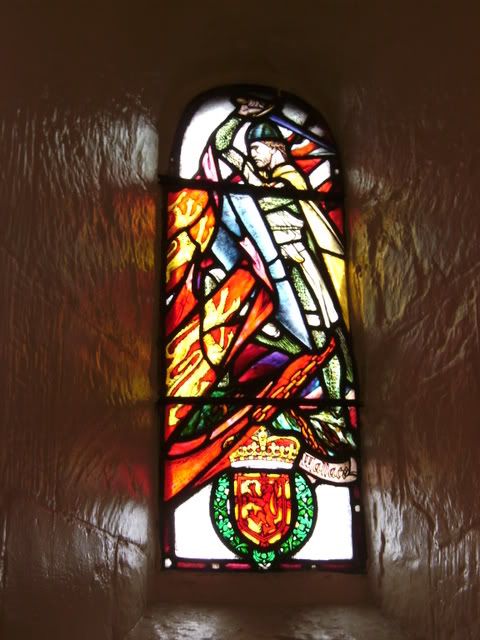 The Military Museum had unloaded guns, blunted swords, and uniforms from many different eras to hold and try on.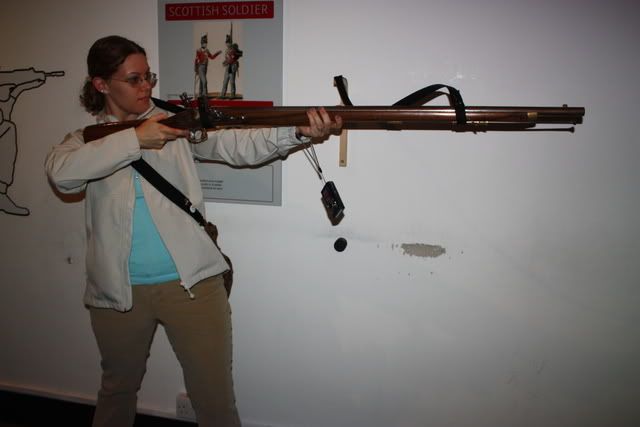 The Prisoner of War museum was fascinating as it included tales of American soldiers shipped to England during the American Revolution. Strangely (and much to my amusement) the British call this war...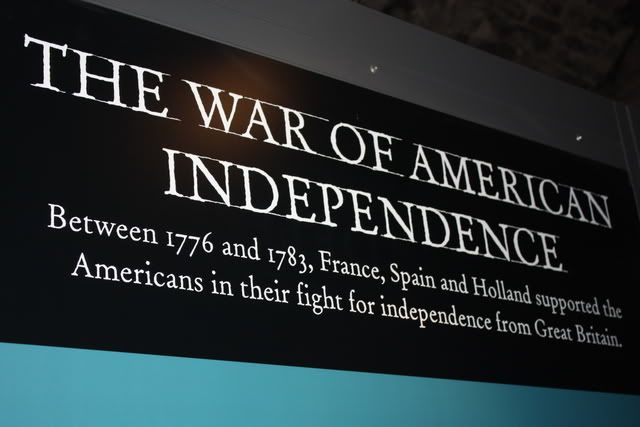 In the POW museum, they had a prison door full of graffiti. One of these scratched in pictures is of a ship carrying the American flag. It was put there during the revolutionary war by one of our soldiers.



After visiting the castle, Billy and I visited "Mary King's Close," which is a part of Edinburgh that got buried under new construction over a hundred years ago. They take guided tours down there now, showing ruined homes and businesses that date back over four hundred years ago. Sadly, I was not allowed to photograph any of it.

I did however, find a Scottish TARDIS with the words still intact. SCORE! You can also see the lovely red scarf I purchased at the castle. It is the Stuart Plaid, which is worn by the royal military. The regular military I am told, wears a purple/green/blue tartan.



And here is a gorgeous shot of Edinburgh University's School of Divinity.



Stay tuned, I hope to have more up in the next few days. :)



previous two days ~ next day